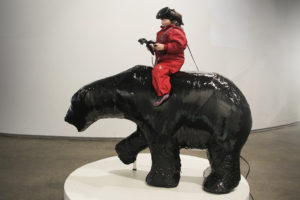 Ice-9 is a new cross-media company based in Tromsø, Norway, which creates innovative content on important public issues working with partners in the cultural, research, and educational sectors.
Ice-9 was founded by Christine Cynn (award-winning film director and artist) and Valentin Manz (sculptor, set designer and art educator).
The company is currently working on its main project, X2068, a new creative collaboration that brings scientists, artists, and young people together to imagine the future through stories about X, a woman born in 2045.